2023 Fall Chrysanthemum Show
Botanic Garden
Saturday, November 4, 2023 10 a.m. - Sunday, November 19, 2023 4 p.m.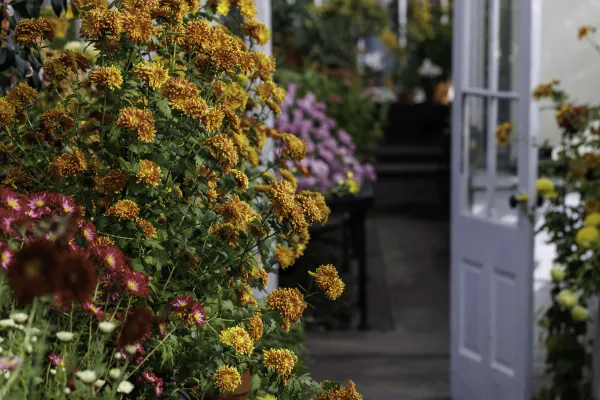 Location:
Lyman Plant House & Conservatory
The colors might be starting to fade outdoors, but in the annual Fall Mum Show you'll find an extraordinary display of Chrysanthemums in a variety of shapes and hues. This event, taking place from November 4th through November 19th, has been a popular college and community tradition since the early 1900s—and with good reason, too. But don't take our word for it, come see for yourself. We'll be open for extended hours for the show.
Mum Show Hours:
Saturday-Thursday from 10:00 am - 4:00 pm
Fridays from 10:00 am - 8:00 pm
Members-only hours from 9:00 am - 10:00 am daily (a benefit of our Friends of the Botanic Garden membership)
 
Planning to visit as a group of 10 or more? Please let us know through our scheduler.
Please note, parking on College Lane is not permitted. However, there are many areas around campus to park. 
To kick off the Mum Show, this year's opening lecture, "What Ties, What Roots? Chrysanthemum Kinship at the Ends of the World" will be given by Dr. Colin Hoag from the Anthropology Department. Learn more.