Admission & Hours
We are free and open to the public year round thanks to the support of our members of the Friends of the Botanic Garden.
Lyman Plant House & Conservatory  
Daily from 9 a.m. – 4  p.m. | Closed on major holidays and during the Smith College winter break. Please note, hours change during our two annual flower shows. 
Campus Arboretum and Gardens
Open daily to the public year-round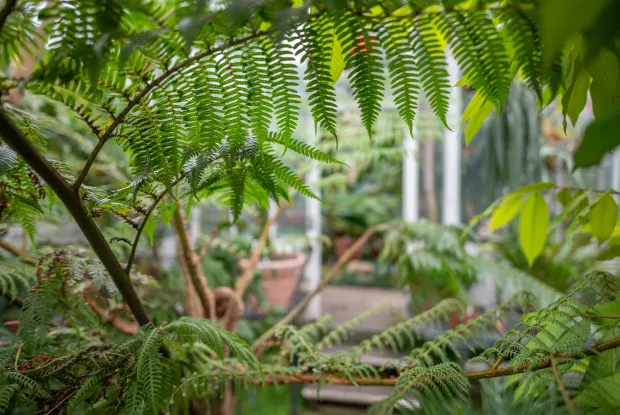 Group Visits & Guided Tours
We offer guided and unguided group tours during the week. Guided tours are led by trained community volunteers and last approximately one hour. Conservatory tours include highlights of the plant collection and can be tailored to a group's interests or areas of study. Tours of the arboretum or outside gardens are available upon request.
Please schedule guided tours at least four weeks in advance and unguided tours two weeks in advance. Be sure to 

schedule groups

of 10 or more people. 

Groups are limited to 40 people at one time in Lyman Plant House and are divided into groups of 10 to 12 people per guide. Chaperones are required for groups of 10 or more children, allotting one adult for every 10 children. 

Requests are handled on a first come, first served basis and are processed during regular business hours. For questions, please contact the front desk at 413-585-2742 or garden@smith.edu.

For-profit tour groups, commercial bus tours and any group where individuals pay to participate are charged a fee. Other groups are asked to make a donation.
We are unable to accommodate guided tours during the Spring Bulb Show, Fall Chrysanthemum Show or Reunion weekend. If you do plan to visit as a group of 10 or more during one of our annual flower shows, we ask that you let us know through our online scheduler. 
Exhibits
The botanic garden showcases exhibits regularly. Throughout Lyman Plant House you'll find both temporary and permanent exhibits.
The primary function of our temporary exhibits is to serve as an educational opportunity through art that features a variety of botanical and horticultural themes, as well as on social and environmental issues. 
Visit our Church Gallery, located in the front of the building downstairs from the reception area, to view our current temporary exhibit.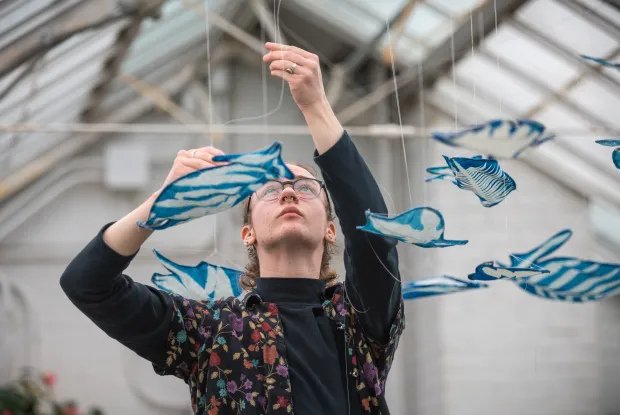 Parking
There are two visitor parking spaces and one handicapped space in front of Lyman Plant House. There is on-street parking on Elm Street near central campus. Visitor spots are in the  Smith College parking garage on West Street, metered parking is on Green Street and a long-term municipal lot is behind the Forbes Library on West Street. The Smith College parking map outlines options.
On weekends and after 5 p.m. on weekdays, permit-only campus lots open up for general parking.
Accessibility at Lyman Plant House & Conservatory
There are two accessible entrances, wheelchair-accessible bathrooms, and a lift in the front of the building that goes between the lower-level Church Gallery and the reception area. Maps of accessible routes through Lyman Conservatory are available at the front desk.
Photography Policy
Commercial photography/videography is not allowed in Lyman Plant House. Professional photo/video sessions anywhere on campus are scheduled through the Events Management Office. Members of the press must contact College Relations.