The botanic garden showcases exhibits regularly. Throughout Lyman Plant House you'll find both temporary and permanent exhibits. Our temporary exhibits serve as an educational opportunity through art that features a variety of botanical and horticultural themes, as well as on social and environmental issues.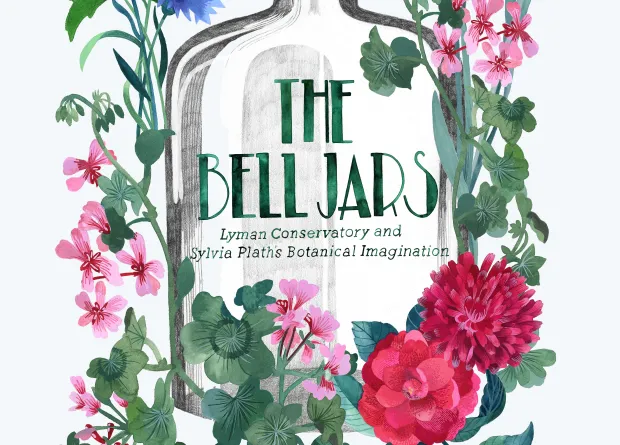 Current Exhibit
The Bell Jars: Lyman Conservatory and Sylvia Plath's Botanical Imagination is a new, original exhibit in Lyman's Church Gallery. The exhibit explores Plath's interactions with Lyman, her time studying botany at Smith and how those experiences influenced the botanical images and symbolism that run throughout her work. Using archival materials from the college's special collections and archives, and Plath's literary work as a guide, this exhibit invites visitors to inhabit Lyman as Plath once did and to explore Plath's botanical imagination through the arts, humanities and sciences. 
The exhibit runs from September 15, 2023  through June 28, 2024. Learn more.