Prestigious IMLS Grant Funds Conservation Research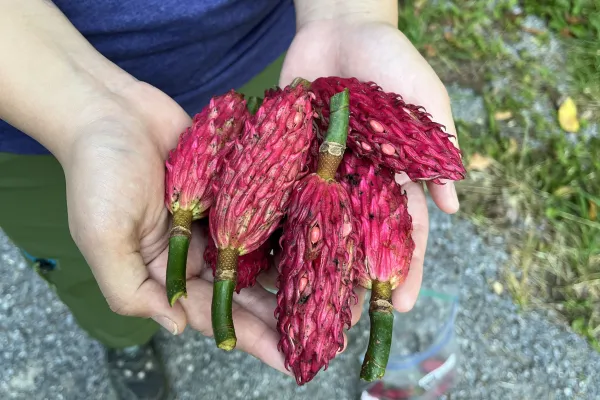 In the fall of 2022, the Botanic Garden of Smith College partnered with Atlanta Botanical Garden and two other Global Conservation Consortium (GCC) leaders to apply for an Institute of Museum and Library Sciences (IMLS) grant in order to develop methods, tools and programming that would ramp up capacity and participation in the GCC. The GCC invites the global botanic garden and arboretum community to move away from the old competitive model of collections building and work collaboratively to solve the world's biodiversity loss crisis. 
The grant was approved in August of 2023 and the Botanic Garden of Smith College has been chosen as partners in a project with incredible global reach and importance. For the next three years, this generous grant will fund conservation internships for students and travel that will put botanic garden staff and students at the table where the most ambitious, innovative and far-reaching botanic garden conservation program is being built.